29th July 2019
Branding and Love Island. The similarities are scary.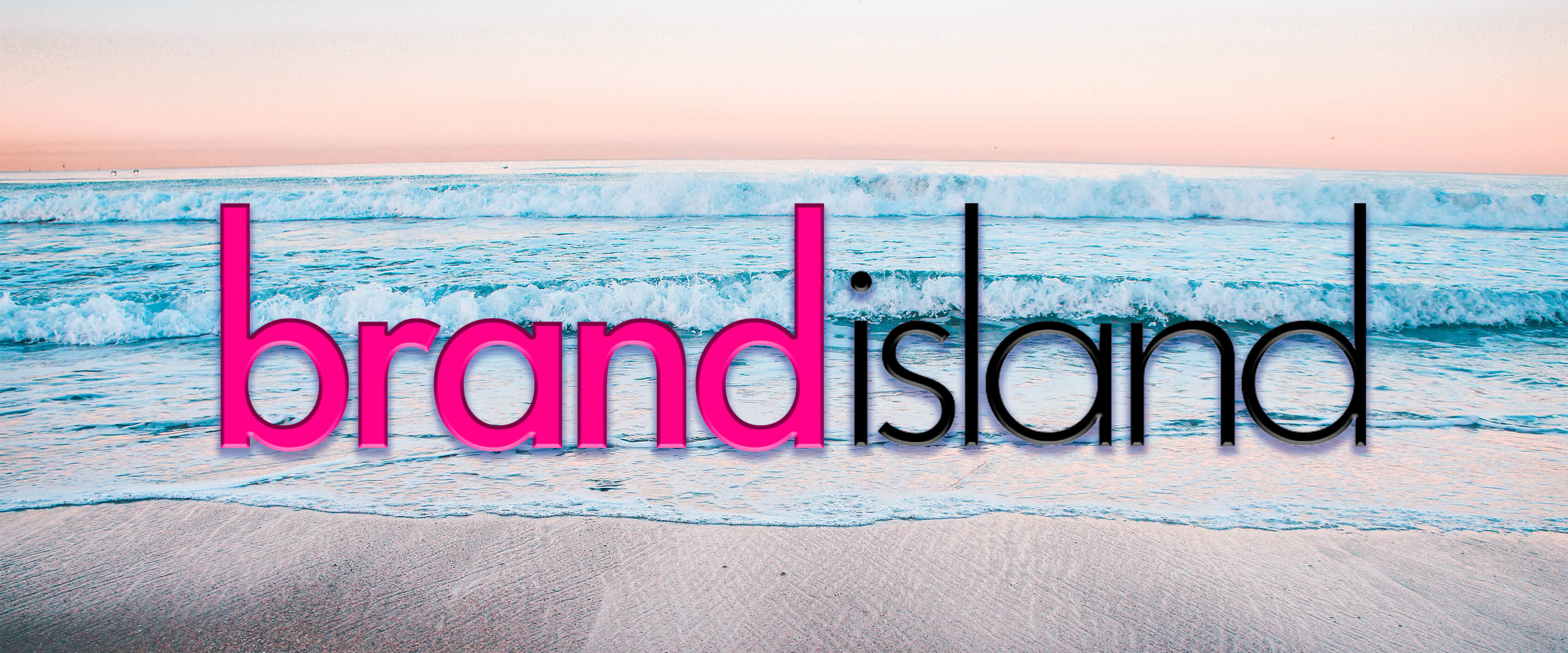 Imagine being shoved in a house with a bunch of strangers and being expected to couple up with someone based on little information other than how they look. Chances are after a couple of days you're going to realise that you're not compatible. The same goes for your brand. It's not just about how it looks on the surface or first impressions.
There are a few choice phrases which, if uttered around a designer, will send us into melt-down mode. My favourites – typed as I grit my teeth – are "Make it pop", "Make it pretty", and of course… "Make the logo bigger". I know, I know. I'm holding back tears.
What is it with some clients always wanting their logo bigger every time a design is presented? Many people have the misconception that their logo is their brand, but there is a lot more to it than that. If it were that simple, 'Branding' would be called 'Logoing'. And… it's not.
Yes your logo is an important part of your brand, but it's just one part of the puzzle. Your brand should encompass your customer's entire experience – the way they talk about it and how it makes them feel. Sure, a fantastic logo can evoke feelings of euphoria, akin to when you open your long-awaited online clothes purchase.
Recognisable logos like McDonald's, Starbucks, and Google fit into this category, but the logo isn't the only reason for their success. It's just the start of what makes a successful, trusted and recognisable brand – everything that supports the logo and gives customers such a tangible response is what truly makes the brand. There are a lot more pieces to that puzzle than you think!
Let me take you through how I think you can get the most out of your brand… without pushing your logo into insignificance.
Consistency is key!
Yes, this phrase is used lots in branding, but there's a reason for it. Imagine if your current logo was designed using fantastic colours and fonts, but it sat at complete odds to the rest of your branding collateral, which used a completely different style, set of images, and messaging?
You might have the best logo but if your wider brand voice and image isn't consistent, it'll struggle to stand out against the competition and you will lose the trust of your existing and potential customers.
Here's an analogy for you to chew over – let's say your logo is a really good-looking boyfriend. He might very well look the part, but if your handsome fella doesn't have depth, decent communication skills, and consistency between his words and his actions… well, you're more than likely going to find a deal-breaker in there somewhere.
Branding is no different. Your brand is trying to build a real, authentic relationship with its users. Brands that build strong, trusting and well-communicated relationships are the ones that last!
The full package
You need to pick a solid set of brand guidelines and stick to them. Stick to them like chewing gum on the bottom of your shoe, stick to them like your petulant toddler refusing to unclasp from around your leg, stick to them like you wish politicians would stick to their policies. And then stick harder.
Brand guidelines include the rules on how to use your logo and any versions of it; imagery style, colours, tone of voice, and messaging. This then needs to be consistent across all communication channels including print, web and social media.
If you have separate tone of voice guidelines for social media vs print (as most brands will – after all, it's more appropriate), make sure to include these in your guidelines doc. Otherwise, who knows what the newly hired social media exec is going to be retweeting while you're not looking.
The same goes for how your branding is used across your various communication channels. If someone sees your epic logo and brochure but then logs online to your website and is let down with its poor user experience and design, their confidence in your reputability may quickly drop.
Understand what your brand values and goals are and make sure that both your users and your employees fully understand them to a degree you are pleased with. Aim to create brand ambassadors of not only your staff but also your users or clients.
It takes consistent branding and good service – people are quick to recommend things that work for them, but only if you're spot-on the mark. They're not going to risk damaging their personal reputation for the sake of a corporate brand – so make sure you're hitting tens in all areas.
We're all looking for an experience
I want you to have a good think about what your company is known for. What is its unique selling point – not in your eyes, but in the eyes of your users. Why should they think of you instead of your competition?
You want your customers to have a firm understanding and make a strong connection with your brand; resonating with its products, offerings, and values. If you're not sure that you're there yet, then there's work to be done to establish your brand and reputation.
Your brand and website is meaningless without conversation.
As a design agency in Newcastle, we're always up for a conversation around developing your brand and website – get in touch!