28th March 2019
Ladies, Wine & Design: Newcastle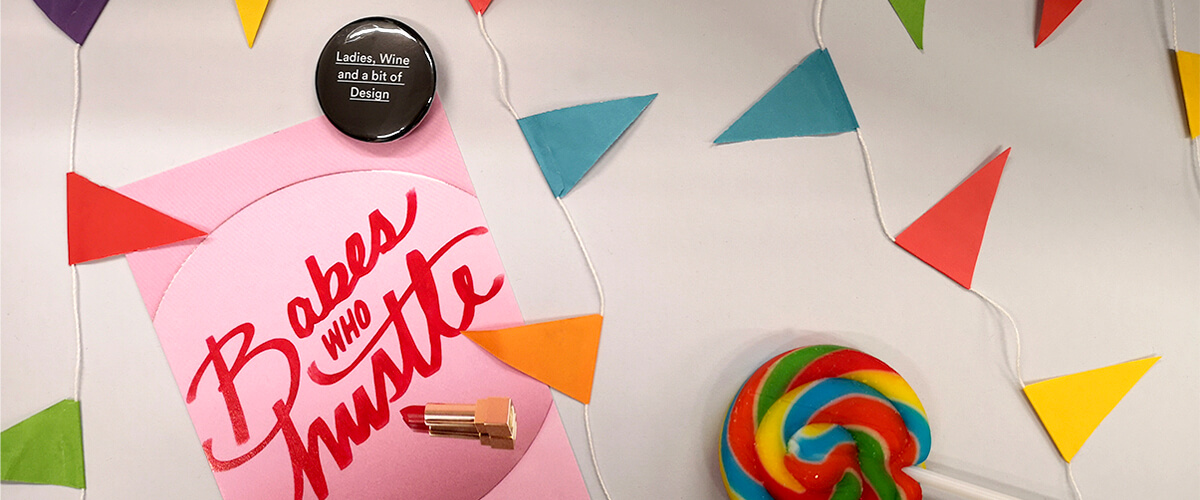 Ladies, Wine & Design (L,W&D) is a creative initiative founded by Sarah Jessica Walsh; a US designer with a vision to inspire and support women operating within creative spheres. She realised that the design and digital industries, in particular, would benefit from an empowering space where women can motivate each other; and so began Ladies, Wine & Design meetups, the most recent of which I attended.
The L,W&D meetups take place internationally, with many occurring monthly across the UK. They bring together a fantastic community of talented females whose primary aim is to promote and support their creative female peers and encourage more women to get into creative roles.
Currently, only 12% of creative directors in the UK are women. This has to change, which is why it's so important that Ladies, Wine & Design is instigating a culture of mentorship, portfolio review, talks and creative meetups that will springboard women into better positions and increase confidence levels across the board.
Each month in Newcastle, a group of wonderful ladies meet to drink wine, eat cheese, and have casual conversations on a range of topics covering business, design, creativity, and life. Sometimes they're workshops (which are always incredibly well-run), and other times they're slightly more informal chats.
I've been to quite a few events myself, including "Making the Switch to Digital", a "Marbling Workshop in the Park", and the latest; a creative photography workshop with professional photographer Marion Botella. We delved into a wide range of disciplines and techniques, including:
The rule of thirds
The Fibonacci spiral
Using a triangular shape to place objects and draw the eye around the image
Composition
Lighting
Colour theory
This particular meetup was a workshop, so we were tasked with a challenge: create a composition on brightly coloured sheets of paper and taking photographs using our mobile phones. We selected products and objects from a range of boxes and set up minimal and busy compositions – this turned out to be much tricker than I thought!
I'd really recommend giving Ladies, Wine & Design a go. It's a brilliant opportunity to meet lots of creative ladies from a wide range of backgrounds, feel inspired, learn new tricks and techniques and have a lovely evening out. It's so important to support this type of positive culture and I can't wait for the next one!
As a Newcastle web design agency, we're always looking for networking opportunities, get in touch with us with upcoming events!