6th April 2020
Volvo uses simple, clever copy to spread stay-at-home message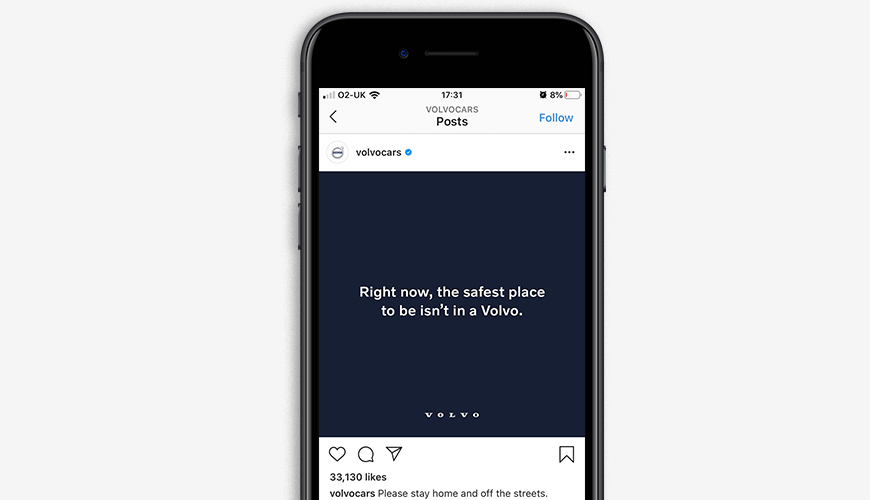 Volvo pushed out a simple but effective message on their social media last week, encouraging people to follow government guidelines.
Posting an image that read, "Right now, the safest place to be isn't in a Volvo", the company shows its support throughout the current pandemic. The post certainly caught the attention of motorists, who often recognise the brand to design the safest cars in the industry.
A lot of companies are on board to spread the message to everyone – stay safe at home!