14th April 2020
Type designer Kris Sowersby is next guest in Christopher Doyle series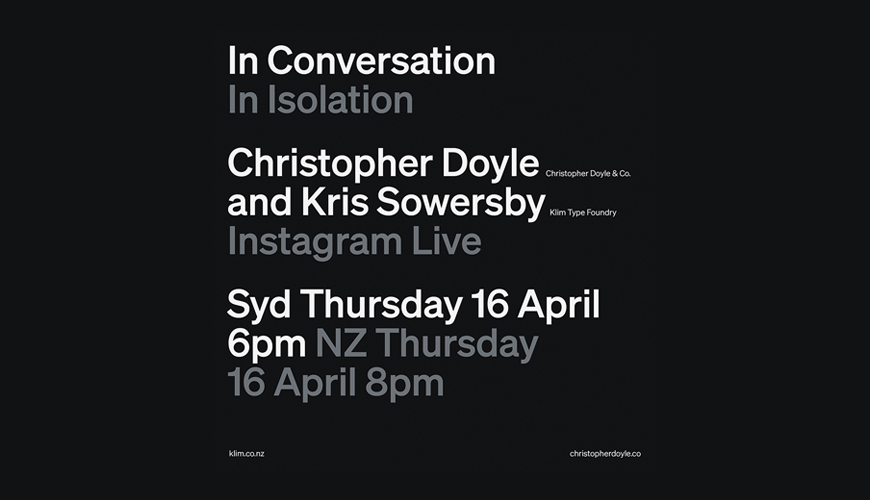 Following on from last Thursday's insightful episode with Michael C Place, this week focuses on New Zealand type designer Kris Sowersby.
Founder of Klim Type Foundry, Kris is well-respected for his craft in font design and has worked with clients such as National Geographic, PayPal and The Financial Times.
Tune in on Thursday at 9am UK time to listen!