4th October 2019
TEDxNewcastle brings a day of talks – "All Things Considered"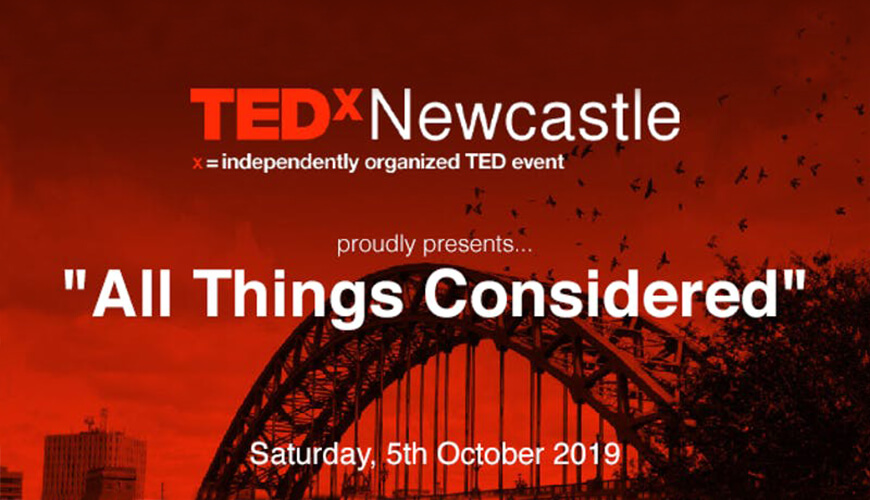 Last year's TEDxNewcastle was the largest in history and one of the world's top-rated events for 2018. Since then there has been masses of interest for this years event, which comes back to Newcastle on 5th October in the main hall at the brilliant Sage Conference Centre.
There will be a wide range of engaging and inspiring live speakers from technology, entertainment, design, media, science, academia, arts, industry and more. This is an event not to be missed!
To find out more and buy your ticket, see the event on Eventbrite.