17th June 2021
North Shields aquatic consulting agency advise on one-of-a-kind Embassy Gardens Sky Pool in London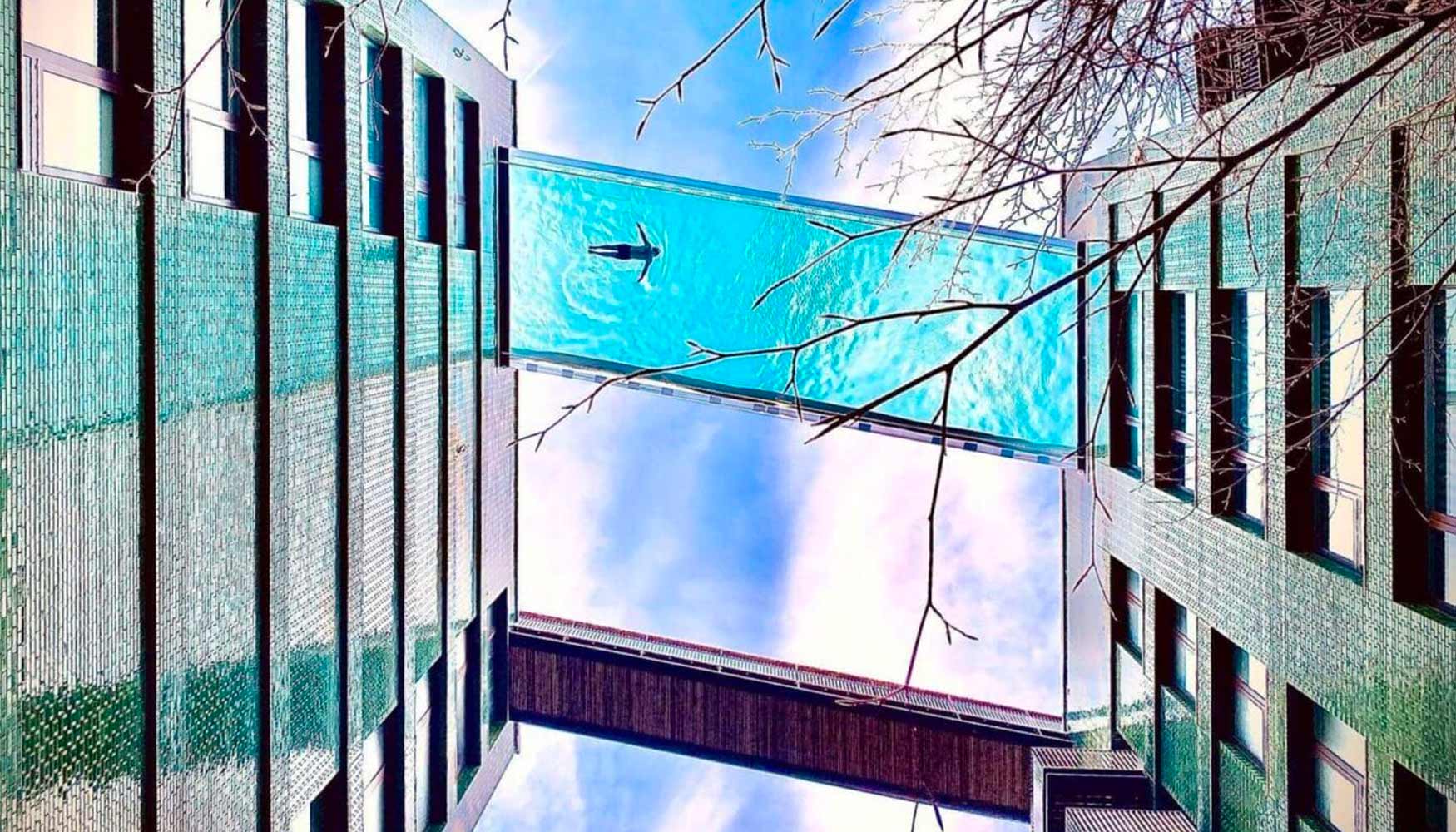 Our neighbours Devin Consulting provided expert advice on the unique Embassy Gardens Sky Pool in London – the world's first "sky pool".
The pool is suspended 35m in the air between two apartment buildings and has been designed to allow residents to swim between the two. It is one of three waterside projects in London and Devin Consulting worked alongside EcoWorld and Ballymore to offer consultancy throughout the project.
Paul Hart, Managing Director of Cargo Creative comments, "When we chose to move into our new studio 2 years ago, our decision was helped by knowing that there are a number of hugely successful international companies based in the area. Its fantastic to see a company just upstairs from us delivering world-firsts such as this."
Photo credit: Embassy Gardens
Find out more from Devin Consulting via the button below.