7th April 2020
Michael C Place and Christopher Doyle announce event together (in isolation)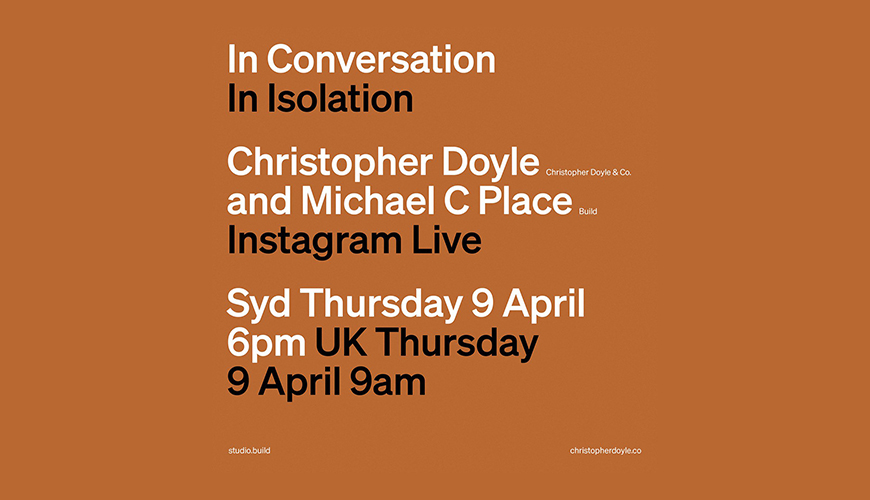 Michael C Place and Christopher Doyle have announced that they will be doing a talk together this week, covering design and life.
Founder of North East agency, Studio.Build, Michael C Place has worked with clients such as Google and Nike from his Leeds office. Christopher Doyle has his own agency in Sydney Australia and has worked with big brands such as Spotify.
They are collaborating for an Instagram Live chat this Thursday 9 am UK time and 6 pm Sydney time.
Definitely one we'll be tuning in for!