30th January 2020
Knife Angel sculpture takes up residency on the Quayside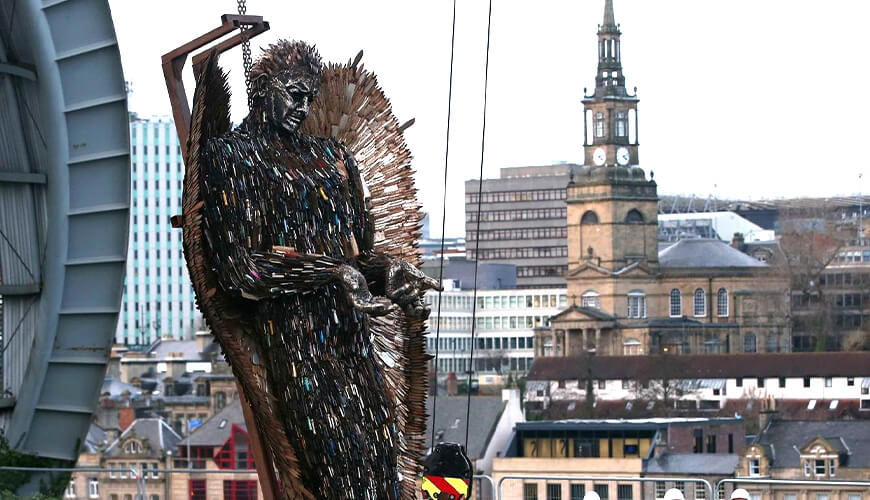 The Knife Angel, a 27ft sculpture made out of 100,000 knives, has arrived in Gateshead this week.
It was first unveiled in 2017, designed to spread a message about the effects of knife crime and violence, and has been touring the UK ever since. The sculpture is crafted from knives that have been surrendered to police forces across the UK.
Artist, Alfie Bradley, disinfected and blunted every blade before welding it onto a steel structure.
You can see the Knife Angel outside of the Sage Gateshead for the next month, find out more from the Chronicle.