7th March 2020
Facebook bans ads selling face masks amid coronavirus fears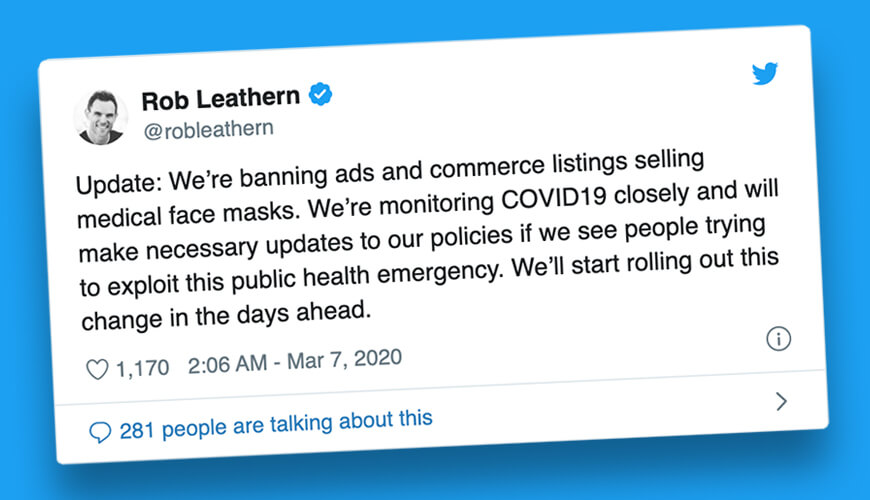 Facebook announced that it would be banning ads and listings on Marketplace that are selling medical face masks which are exploiting coronavirus fears.
The digital giant also said it'd be banning ads for other medical products such as hand sanitiser, that "create a sense of urgency, like implying a limited supply or guaranteeing a cure or prevention around" the virus.
The changes are to be rolled out in the coming days.