11th February 2020
BrewDog loses its 'punk' with sensible new brand identity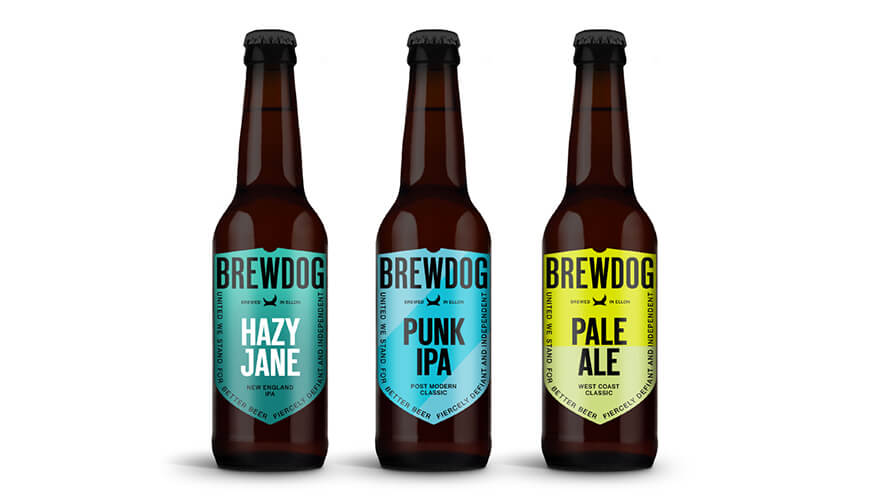 Craft beer brewer BrewDog has revealed their new brand identity in collaboration with London-based design studio, Made Thought.
The updated design is cleaner and stripped back, but uses the same colour palette as before. It comes as the company announces its pledge to be more sustainable and responsible, planning to upcycle old cans among other initiatives.
Find out about more about the rebrand and upcoming plans from BrewDog.