17th January 2020
Vintage beer mats showcase classic illustration and typography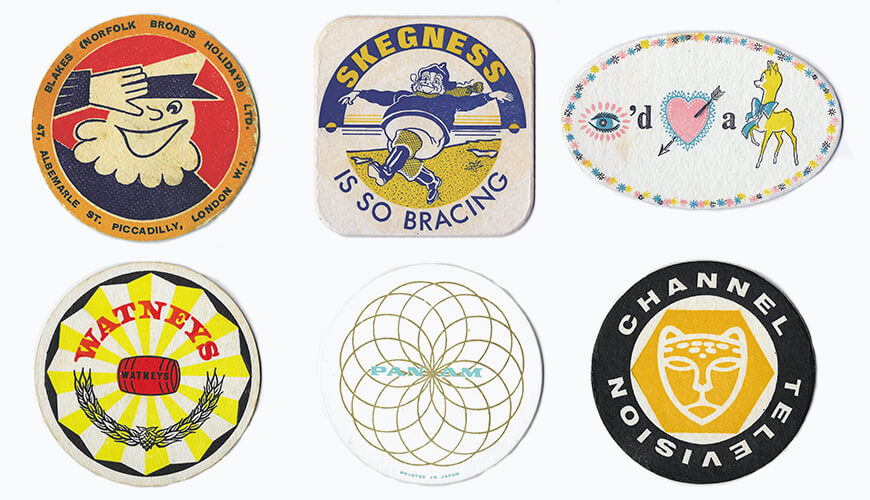 At Cargo we love vintage collectables and film posters – we have a few around our office! So when we spotted this collection of '60s and '70s beer mats, we were hooked.
Chris Bolton's treasure trove of beer mats shows beautiful typography and illustration from a bygone era. Nowadays you're more likely to see a large Carlsberg logo or an out of date advert under your pint – they've lost their old charm!
These beautifully designed beer mats don't fit into today's digitally-focused landscape. Well-thought-out messages alongside well-crafted illustrations are rare to find on beer mats today. This collection will be loved by all design nerds.
Visit the It's Nice That website which showcases Chris' full collection of beer mats named 'Pulp Culture'.