16th July 2020
Newcastle-based artist launches Jesmonite homewear collection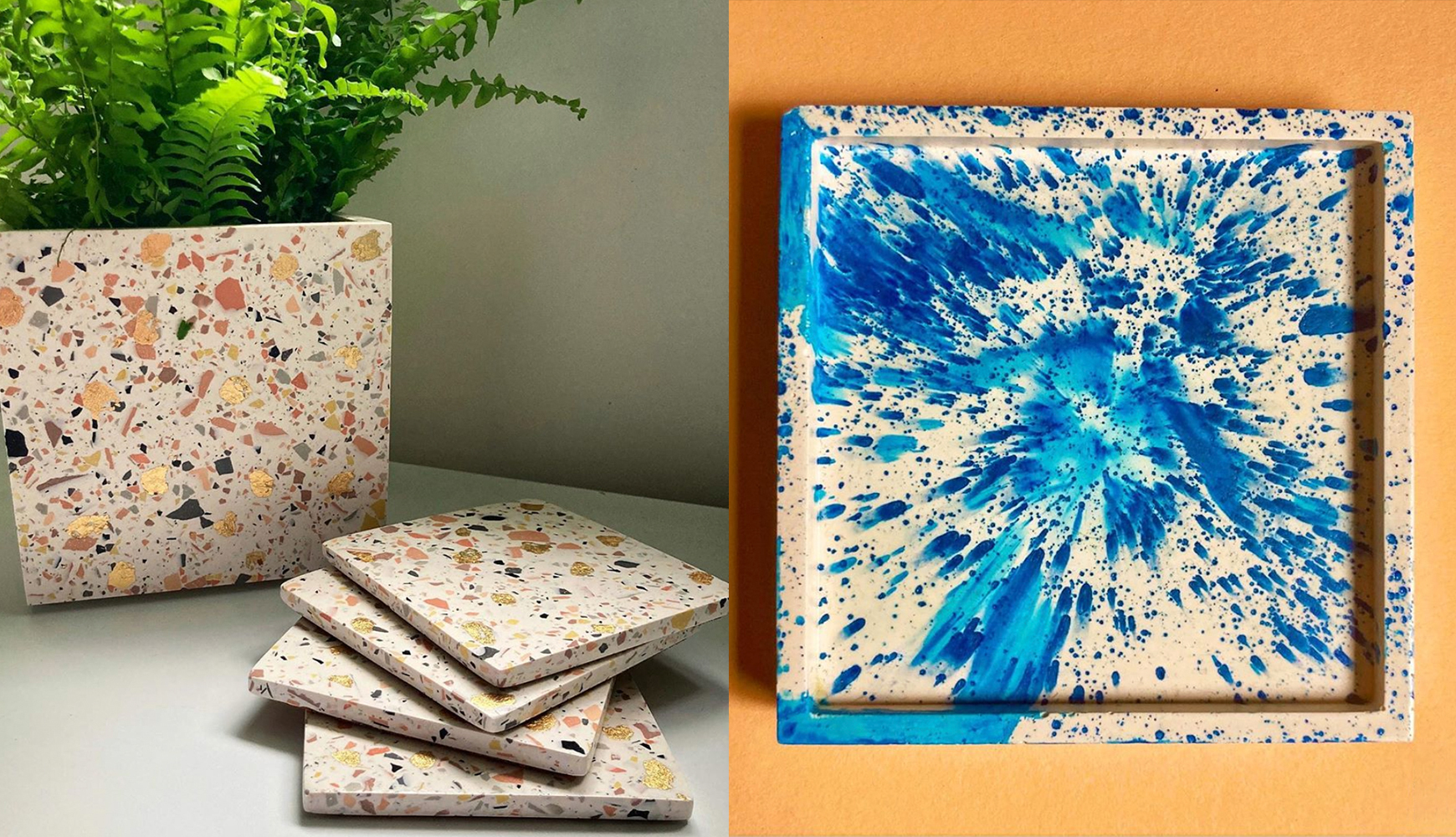 Newcastle-based artist, Kayleigh Carter has launched her own homewear collection on Instagram.
The Instagram launched 21 weeks ago and showcases her creative coasters and planters which she is now taking orders for. The page also gives an insight into her design process which involves cracking jesmonite, moulding and sanding to get the perfect finish.
Her packaging and materials used are also eco-friendly as jesmonite is a water-based eco-resin that is highly impact-resistant. It is solvent-free too which makes it a good alternative to other building materials that are often used in homewear.
Unique terrazzo patterns and a radial spray effect are among some of the cool designs that she makes.
We love the medium planters – a great addition to an office or studio!