8th October 2019
ITV rolls out "Britain get talking" campaign for World Mental Health Day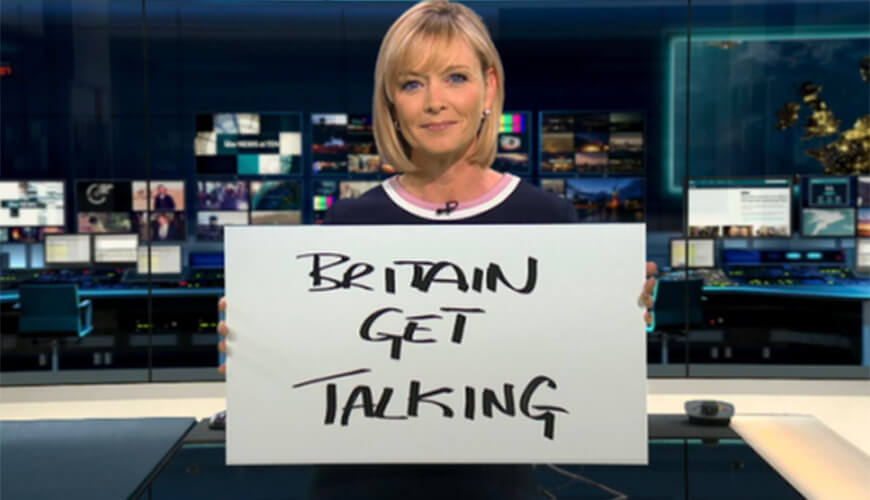 A marketing campaign "Britain get talking" by Uncommon Creative Studio, took over the final of Britains Got Talent to encourage talking about mental health. ITV interrupted its most watched Saturday night TV show with a one minute silence and silent ad breaks, giving viewers the opportunity to talk to those close to them at home and break the silence about mental wellness.
These silent ad breaks will continue over the next month and will also include promos, radio, break bumpers, online content, print, and social media for World Mental Health Day on 10 October.
We think this campaign is a brilliant and clever idea for such an important cause.
Read more over on the Campaign website.