15th October 2020
Illustrator Vic Lee publishes Corona Diary reflecting on the pandemic so far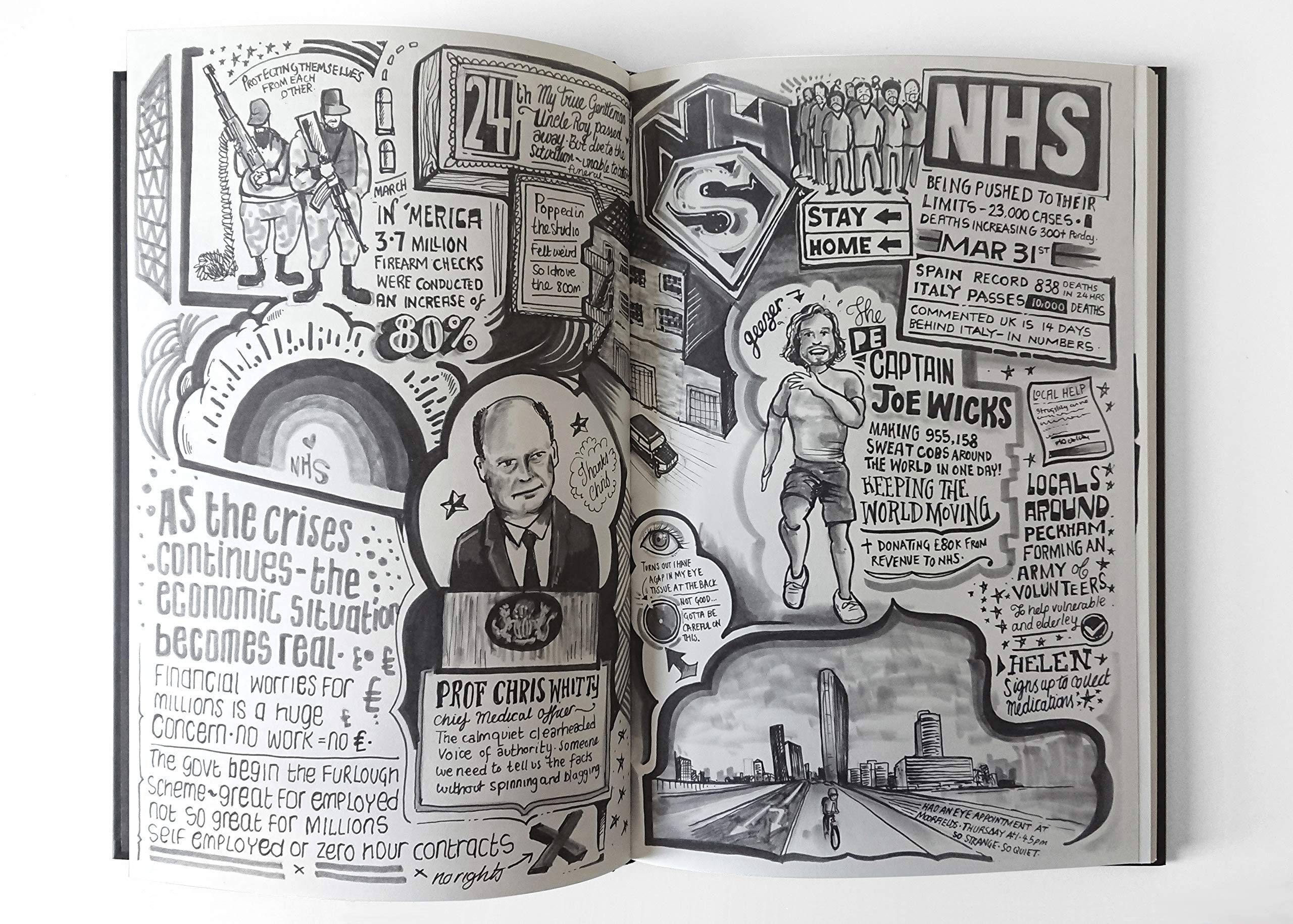 Vic Lee is an artist, muralist and illustrator among other things, based in London. After his workload slowed down due to Coronavirus restrictions, Vic began writing (and drawing) a personal journal.
The journal collects the key headlines over the past six months including Captain Tom's efforts, the change in restrictions across the world and key government updates.
The book captures his unique style as a muralist along with creative typography and illustrations.
It is now available to pre-order on Amazon and he's started on Volume 2. We'll be following the journey!
See pages from the books on his Linked In: