26th March 2020
Creative Boom brings the community together with new forum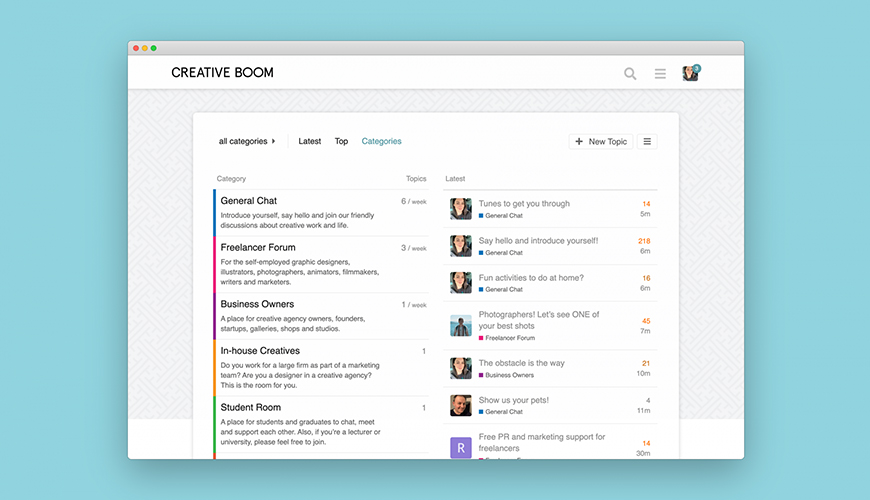 Magazine and podcast providers, Creative Boom, has launched a forum for those in the creative industry to come together through this troubling time.
The Creative Boom Chat was unveiled to create a friendly and supportive community of likeminded individuals. So far, it has over 1,000 members exchanging content about survival tips and lifting spirits.
Although it's a testing time, it's comforting to know that we're all in it together and we can lean on each other for support.