29th January 2020
Buffer encourages client transparency with product roadmap Trello board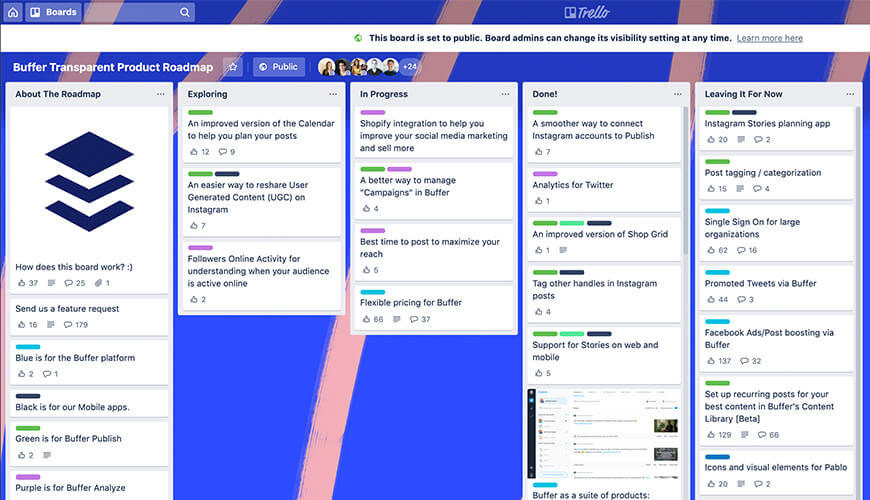 Social scheduling platform, Buffer is continuing to promote its transparent product roadmap Trello Board in the new year.
It's been created to give customers a clear view of the products that the company are thinking of introducing and those that they're working on. The board is entirely public so clients can comment on ideas or leave requests.
Our Project Manager, Kelsey Higgins said: "It's great to see a world-renowned business working on their transparency and encouraging customers to get involved with product development.
We encourage transparency with all our clients by using Project Management tool Basecamp which allows us to keep our clients up to date with the progress of their campaign in real-time."